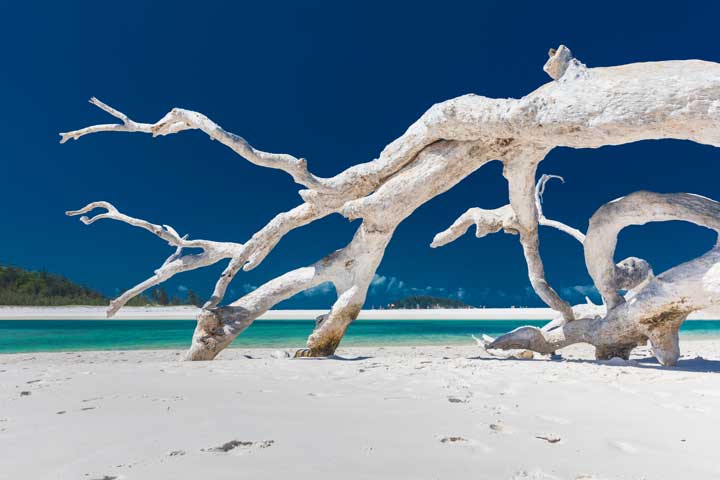 Sail past tropical islands with stunning corals and clear turquoise waters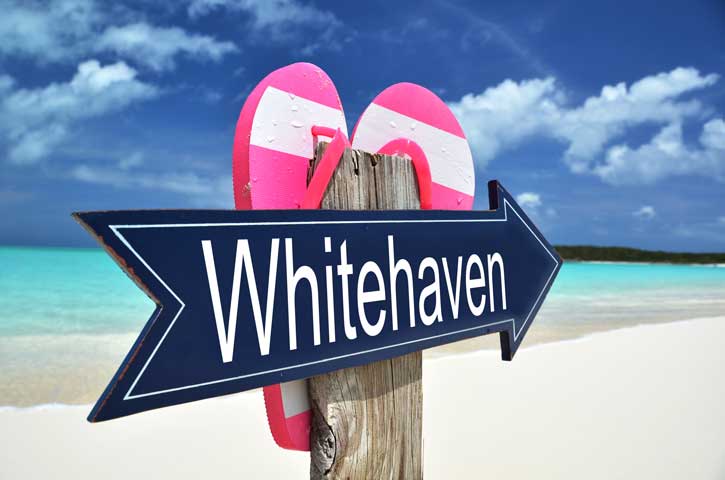 Explore Whitehaven Beach + visit Hill Inlet Lookout to see the swirling sands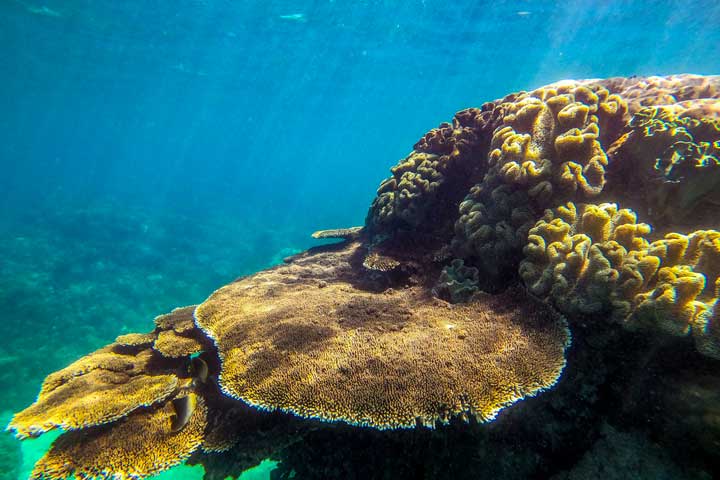 Snorkel around the islands in the Great Barrier Reef Marine Park
Habibi Whitsundays Two Day One Night Sailing Tour
Habibi Whitsundays operates a fun-filled, action-packed live-aboard 2 day/1 night sailing adventure cruise around the magnificent Whitsunday Islands, in the Great Barrier Reef Marine Park, Australia. Habibi is especially geared towards the 14-45-year-old market looking to explore the islands in comfort and in style, taking in the best coral reef snorkeling sites, pristine anchorage locations & world-famous Whitehaven Beach. For a very affordable price, Habibi will take you on an adventure through the Whitsunday's by day and anchor in secluded coves and inlets so you can chill out and have fun under the stars at night.
Habibi Sailing Tour Introduction Video
Why Come Sailing With Habibi?
The Yacht Habibi which incidentally means "My Darling" has been happily operating in the Whitsunday's for over 20 years and is guaranteed to be one of the key highlights of your trip to Queensland Australia.
Habibi is renowned as one of the top charter boats in the Whitsundays – She is a motor sailor 18 metre steel ketch. Comfortable and stylish, with craftsman-built features, Habibi is spacious above and below deck, and is beautifully fitted with exotic timbers. With private double and twin cabins, permanent shaded areas and heaps of deck room for sunbaking &, sleeping under the stars.
Get involved, hoist the sails and feel the boat come alive!
Many of our guests they have experienced their first snorkel onboard Habibi Whitsundays and ended up addicted to underworld sightseeing as a result! Our highly experienced crew will astound you with their knowledge and appreciation of the coral reefs and abundant fish life.
Our crew are up bright and early in the morning to ensure our guests can experience the best of the Whitsunday Islands, from visiting the most pristine snorkelling spots, to visiting deserted beaches, and secluded anchorages.
 Intinary For Habibi Whitsundays
We are committed to maximizing your Whitsundays sailing experience. Many of our previous guests have said their 2 days onboard Habibi was the highlight of their whole Australian tour!
On board Habibi you will cruise to Whitehaven Beach, bush walk to Hill Inlet Lookout and 2-3 amazing pristine snorkelling reef locations around the Whitsunday Islands.
It's the crew that make the difference!
Habibi has an energetic, entertaining and professional crew, who go out of their way to please our guests, ensuring non-stop fun from start to finish! Whether it's providing information about the islands & coral reefs, to sailing tuition, snorkelling guides, to water volleyball, tug-of-war or cricket umpiring, to story telling, to groovy DJ's, the Habibi crew excel in all of the above!
Great Fresh Food And Plenty Of It !
Habibi's Whitsundays Alfresco galley is a social affair, where our guests can see first hand the mouth-watering freshly prepared meals our crew whip up.
Enjoy our great Aussie BBQ on the first night, (featuring tender steaks, giant snags (Aussie sausages), choice of yummy crispy salads and bread rolls),
For Lunches, you will have selections of cold meat platters, coleslaw's, potato, Indian rice, and egg salads
Breakfast includes fresh fruit salad, a choice of cereals, toast and jams for breakfast,
Plus snacks including pre-dinner chips & dips, pastries and bruschetta's, and not to forget chocolate cake and donuts for afternoon tea. Hmmm!
Private Charters On Habibi
Have a special occasion with a large group of friends and want to try something completely different?
Sleep aboard wake up in paradise on a private skippered bareboat charter with Habibi for any special occasion.
One day sail around the islands to secluded snorkelling bays including lunch
Sunset cruise with friends. Finger foods included. BYO alcohol
We can adapt a charter to suit your needs and our crew can do as much or as little as you like! The skipper will be there to guide you on the vessel and then help when you need. When you are ready to sit back, relax and have a cold drink our skipper can then take over the vessel sailing to where your group may like to go.
You can also celebrate any occasion onboard a Habibi's exclusive private charter with one of the Whitsundays' longest operating charter boats- large enough to sleep 2- 25 guests. We do all the work while you relax onboard and catch up with friends.
Our skippered charters include: Full Day ( 7-8 hours minimum Langford spit or Stonehaven only, 2 day 1 night, 2 day 2 night, or  other extended weekly charters by negotiation.
Special Events include: Birthday Parties. Corporate team building. Pre and Post Wedding Gatherings. Christmas Parties. Bucks and Hens. Sunset Sails.
Habibi Whitsundays Overnight Tour Prices

.
Single
.
$
369
$269
(Limited Time Only)
Per Person

.
Private Double
.
$
394
$294
(Limited Time Only)
Per Person

.
Private Twin
.
$
394
$294
(Limited Time Only)
Per Person
Extras
Chilled bottled water and soft drinks $2.50 each (cash only onboard)
Habibi Whitsundays Gallery
Whitsundays Day Tour to Whitehaven Beach, Hill Inlet Lookout and Snorkel Location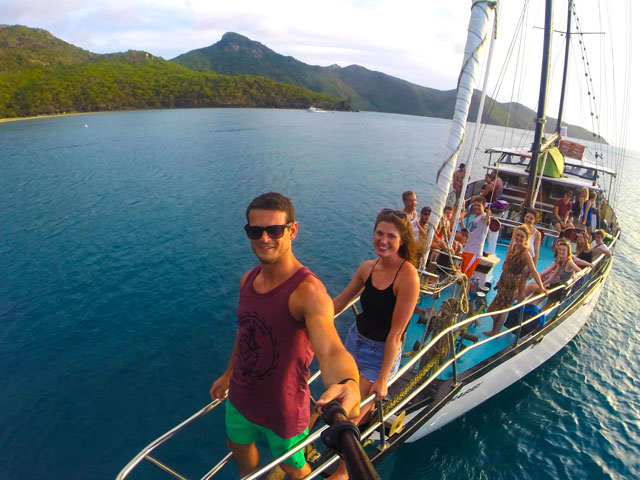 2 Day 1 Night Sailing Tour To Whitehaven Beach, Hill Inlet Lookout and Snorkelling Locations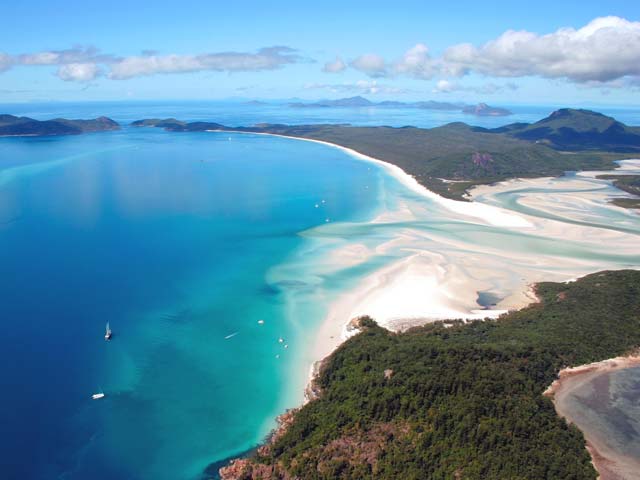 You Can Private Charter Both Fury And Habibi To Visit The Whitsundays in any way you desire
Habibi Whitsundays Reviews
There are no reviews yet. Be the first one to write one.